Posted on 2nd of November, 2013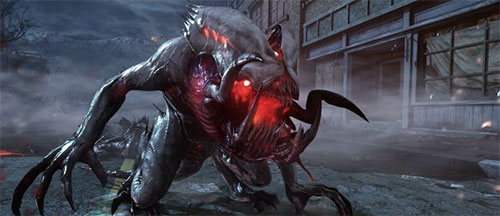 Infinity Ward has released some new information about the classes available in the new Extinction game mode in Ghosts. The new game mode forces players to use anything and everything at their disposal against the alien hordes. Four character classes with different abilities are available to help maximize the team's changes in fighting against the odds.
All four classes (Weapon Specialist, Tank, Engineer and Medic) gain levels as the game progresses, which further improves their abilities.
Weapon Specialist
Tank
Engineer
Medic
The team should consist of a variety of classes, which allows all the different abilities to complement each other - this way you'll stay alive longer.
Posted on 31st of October, 2013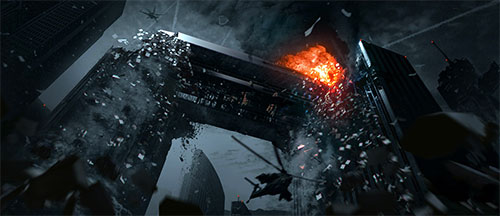 Activision has released the first gameplay footage of the dynamic Free Fall bonus map. Fans who pre-order COD: Ghosts will get the downloadable bonus map when the game is released next week.
Free Fall drops you and your teammates into a shattered skyscraper on the brink of collapse. The map features close-quarters combat that's thrown into overdrive as the skyscraper continues to fall during the match.
Checkout the trailer below.
Posted on 28th of October, 2013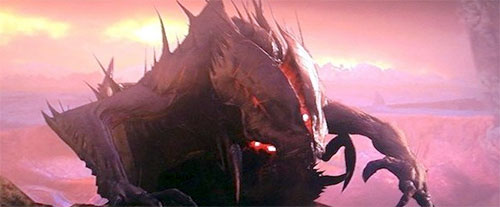 Activision has released a new trailer featuring the "Extinction" alien co-op mode. Extinction is an all new 1-4 player co-op game mode to the Call of Duty series featuring a unique blend of fast-paced survival action, scavenging, base defense and leveling.
Checkout the new trailer below to see how the Extinction mode works.
Posted on 26th of October, 2013
With Ghosts being released a little over a week from now, the PS4 case cover has been leaked online by someone from the Spanish branch of the GAME retailer. Although the case is in Spanish, you can see that the game will require 49GB of hard drive space, which is almost the full size of a Blu-ray disc.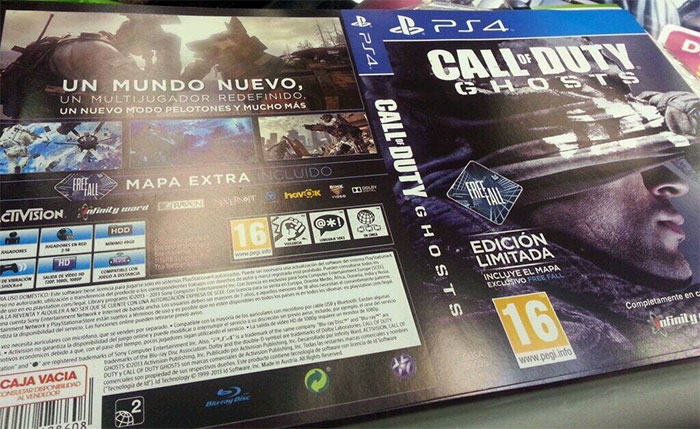 Posted on 26th of October, 2013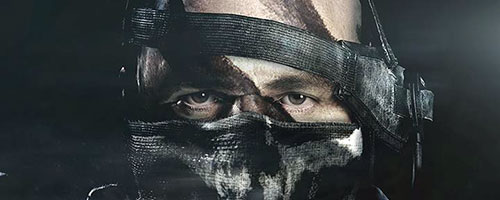 The PS4 version of Ghosts has now been confirmed to be running at full 1080p HD via various sources, but the Xbox One version might be running below that due to console limitations.
Sony's PlayStation Store is currently listing "1080p HD Video Output" for the digital PS4 version and a few days ago Scott Lowe, from IGN, tweeted that their Ghosts Squads Mode coverage is from the PS4 version at 1080p. Adam Boyes, Sony's Publisher & Developer Relations, has also confirmed at the Brazil Game Show that COD: Ghosts is native 1080p on the PlayStation 4.
Rumors have now started that the Xbox One version of Call of Duty: Ghosts is running at 720p since some first-party games, like Ryse, have been confirmed to be below 1080p. Albert Penello, Microsoft's Director of Product Planning, tweeted a few days ago that the Xbox One version looks great, but he didn't confirm or deny if the game is running at 720p.
Albert Penello: "I've seen COD: Ghosts running on Xbox One. It looks f'n amazing. Wait for real footage, then judge for yourself."
After that it gets interesting; Penello revealed on NeoGaf yesterday that he contacted the Xbox third party relations executive about Ghosts' Xbox One resolution, but he was just replied back that "you don't need to know".
Posted on 19th of October, 2013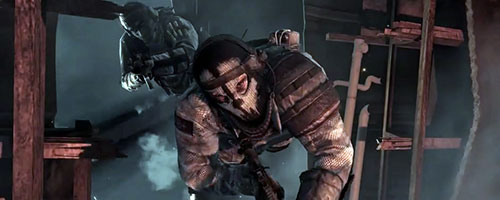 The Launch Trailer for Ghosts has now been officially released. The trailer was leaked a few days ago by Steam and since then Activision has been taking down the video from every website they could find.
Outnumbered and outgunned, but not outmatched. Call of Duty: Ghosts takes players to a world altered by a devastating mass event. Following an elite squad of soldiers known as the "Ghosts," lead the fight back against a newly emerged global power.
The trailer features new singleplayer campaign footage with Eminem's latest "Survival" song. Check out the trailer below:
Posted on 8th of October, 2013

Over a month ago Mark Rubin confirmed that Xbox One and PC will be getting dedicated servers, but other platforms weren't discussed. Rubin has now confirmed via TwitLonger and Twitter that current and next-gen consoles will be getting dedicated servers, but he didn't specifically mention any platforms, which is most likely due to an NDA of some sort. At this point it's safe to say that current generation consoles (Xbox 360, PS3) and PlayStation 4 will be getting dedicated servers, like Xbox One and PC.
Mark Rubin: "@xHunter61 I can't call out other platforms by name but one might assume that from what I wrote."
Rubin's post at TwitLonger also mentioned that Ghosts will have a "hybrid system", which will give players the best online experience by placing them in matches on servers that give the best combined overall connectivity performance.
Ghosts PC will also have a server browser and rentable ranked servers after launch:
Mark Rubin: "@Tintindye Matchmaking onto dedis. Hoping to add server browser and rent-able ranked server once we get through launch crunch. no info yet."
Posted on 8th of October, 2013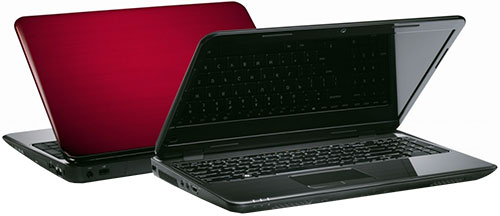 NVIDIA's GeForce website has revealed the minimum system requirements for COD: Ghosts. The biggest surprise for PC gamers will be the lack of 32-bit operating system support, but with big budget titles like Battlefield 4 and Watch Dogs doing the same, it was bound to happen.
| | |
| --- | --- |
| OS: | Windows 7 / 8 64-bit (32-bit not supported) |
| Processor: | Intel Core2 Duo E8200 2.66 GHz or AMD Phenom X3 8750 2.4 GHz or better |
| Memory: | 6GB RAM |
| Graphics: | NVIDIA GeForce GTX 550 Ti 1GB or AMD Radeon HD 5870 1024 MB or better |
| DirectX: | DirectX 11 |
Compared to last year's Black Ops II, the requirements for memory have increased a lot, but this is due to the next-gen engine taking its toll. The increased memory usage is also explained with Ghosts only supporting 64-bit operating systems.
Posted on 4th of October, 2013
Activision has released a new trailer focusing on the Squads Mode in COD: Ghosts. Although this mode was already revealed back in August, the trailer sheds some new light on the gameplay.
Squads basically combines the Call of Duty multiplayer experience with cutting edge AI and can be played solo or cooperatively with friends.
Checkout the new trailer below:
Posted on 1st of October, 2013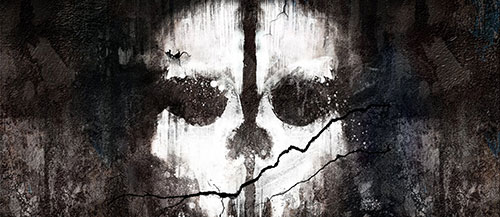 Although no release date has been set, it seems that the next-gen versions of Ghosts will be shipped almost 2 weeks earlier than their respective consoles are released.
Amazon UK is current emailing users that they will be receiving their Xbox One or PS4 pre-order by 5th of November and the website is also displaying the following note:
Please Note: Your Xbox One version of Call of Duty: Ghosts will be dispatched to arrive on Tuesday, November 5. However you will not be able to play your game until you receive your console on Friday, November 22.
The Amazon UK website also has a similar note for the PS4 version. It seems weird that both next-gen copies are released before the consoles themselves, but it most likely has something to do with Grand Theft Auto V. Last week Take-Two announced that GTA5 has broken all sales records by generating over $1 billion within 3 days. The previous record was held by Call of Duty for many years, so it's expected that Activision wants to top GTA5's sales.