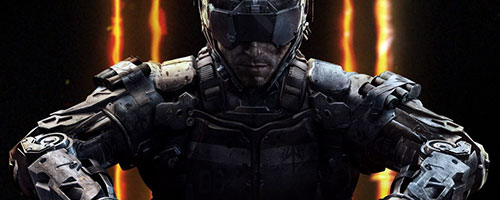 Black Ops III is an upcoming first-person shooter by the developers at Treyarch. COD: BO3 is scheduled to be released on November 6, 2015 for the current generation consoles and ported to the PlayStation 3 and Xbox 360. For the first time since Call of Duty 4 players can beta test Call of Duty: Black Ops 3 multiplayer on the Xbox One, PlayStation 4 and PC.
Black Ops III takes place in a dystopian future set in 2065, about 40 years after the events of BO2. Even though the game is set in the future, a majority of the black ops 3 weapons like assault and sniper rifles are projectile-based and there are no direct-energy weapons. Since players are elite Black Ops soldiers, a lot of the black ops 3 scorestreaks and perks have had significant changes to accommodate to the new cybernetic bio-augmentations.
The movement in Black Ops 3 has been completely reinvented, allowing boost jumps and wall-running. Maps have been built from the ground-up for the chained-movement system; these changes can be seen in the fan favorite black ops 3 nuketown multiplayer map. The boost jumps and power slides in the game make you more exposed, but exo-perks like the black ops 3 ghosts perk can help you stay undetected as long as you keep moving.
Up to four players can survive endless waves of attacking zombies in the new BO3 Zombies mode, which for the first time has its own XP-based progression system. Expect the black ops 3 nuketown zombies to also make a return from Black Ops 2.
Nemesis is the fourth and final DLC for Call of Duty: Ghosts. It features four new multiplayer maps and the final episode to the Extinction saga called Exodus. Nemesis was released on August 5 for the Xbox 360 and Xbox One, and like the previous DLC packs, the PlayStation and PC version was available one month later on September 4.
Goldrush
An abandoned gold mine with narrow tunnels and a central elevating platform. The treacherous shafts are ideal for close-quarters combat.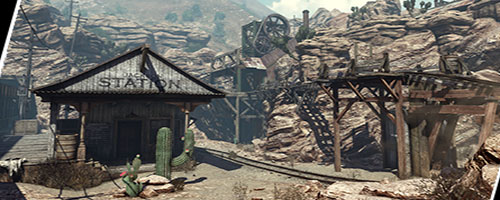 Subzero
An abandoned Canadian submarine base. Medium-sized map based on the traditional three-lane design mixed with short- to long-range combat.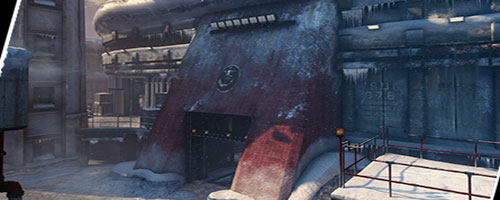 Dynasty
Chinese lakeside village surrounded by mountains. Medium-sized map with a variety of elevation.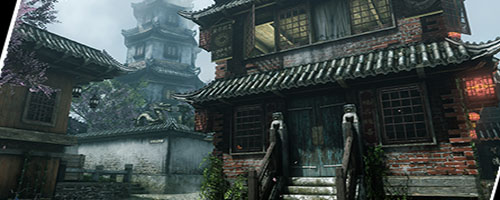 Showtime
Small-sized map based on the Shipment map from COD4: Modern Warfare that's been re-imagined as a futuristic death arena.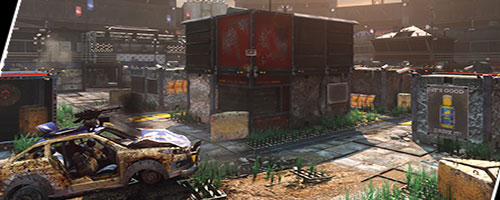 The Nemesis DLC has 9 normal Extinction mode achievements + one secret achievement.
Invasion is Ghosts' third DLC update and it features four multiplayer maps and the next installment in the Extinction series, Episode 3: Awakening. The DLC was first available on the Xbox on June 3, while PlayStation and PC players had to wait until June 2.
Departed
Medium-sized map set in a rural Mexican town featuring a classic three-lane design.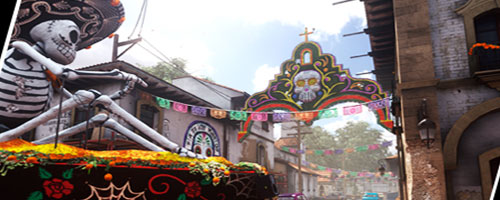 Pharaoh
Medium-sized multi-level map located in an archeological site of an ancient Egyptian palace. The map features a variety of surprises, including flesh-eating scarabs and collapsing monuments.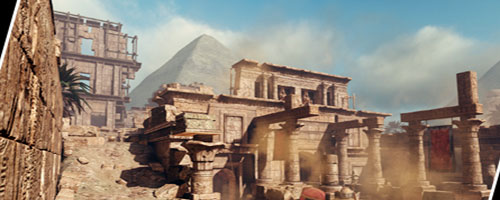 Mutiny
Pirate hideout located on a remote Caribbean island packed with many "treasures" for players to discover.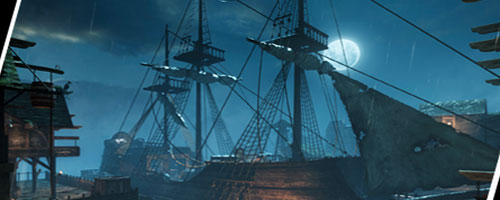 Favela
Alleyways of Brazil mixed with vertical gameplay. Refreshed version of the MW2 Favela map.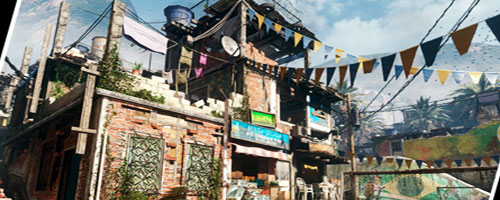 The Invasion DLC pack has 10 new unlockable Extinction mode achievements.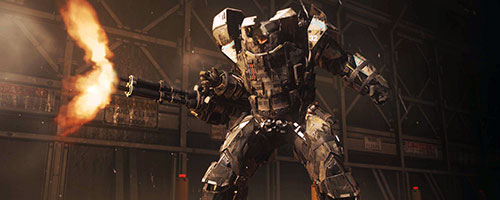 Call of Duty: Advanced Warfare (AW) is the next COD game developed by Sledgehammer Games and published by Activision. Call of Duty: Advanced Warfare will be released on the Xbox 360, Xbox One, PlayStation 3, PlayStation 4, and PC on November 4. The game will be the first in the series to have a three year development cycle.
The futuristic exoskeletons in COD: AW give players new abilities like boost jumping, sliding, and dodging - the exosuits can also be upgraded with Exo Abilities, like cloaking and hovering. Customization options have also been tripled, for example the Call of Duty: Advanced Warfare Weapons have received a new Heavy Weapons class and there are over 350 custom guns in the game.
Advanced Warfare features an upgraded version of Black Ops 2's "Pick 10" system. With the new "Pick 13" system, players can choose their Call of Duty: Advanced Warfare Scorestreaks as a part of their loadout, or skip them entirely and spend the points on other items. All the scorestreaks in the game can be upgraded to have new features, for example, the Turret killstreak can be upgraded to a rocket launcher or an energy weapon.
There are only 15 perks the game, but compared to Ghosts, they are more powerful on their own. Also due to the exosuits, some of the Call of Duty: Advanced Warfare Perks have been turned into Exo Abilities, which in turn makes the multiplayer more balanced and prevents overpowered loadouts.
All the COD: AW pre-orders will receive a bonus map called Atlas Gorge, which is a remake of Pipeline from Call of Duty 4. Sledgehammer Games has already confirmed that there will be four map packs released in 2015 and they will be included in the games Season Pass. Like with Ghosts, the Xbox platform will be getting all the new Call of Duty: Advanced Warfare Multiplayer Maps one month before the PlayStation and PC versions.
The second DLC pack for Ghosts, called Devastation, features four new unique maps, a hybrid 2-in-1 weapon and the second Extinction episode called Mayday. Devastation was released on April 3 for the Xbox and May 8 for the PlayStation and PC.
Behemoth
Takes place in Columbia on a massive excavation vehicle. Behemoth is a small-sized map with narrow paths and multiple levels; the map offers great flanking opportunities for players.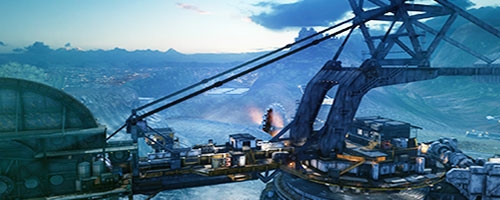 Ruins
Takes place in a Mayan ruin located next to a volcano on the brink of eruption.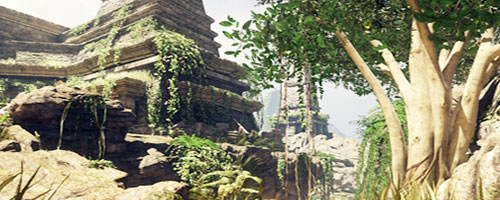 Unearthed
Small map situated in the heart of an alien dig site. Unearthed's design has been heavily influenced by Dome, a Modern Warfare 3 fan-favorite.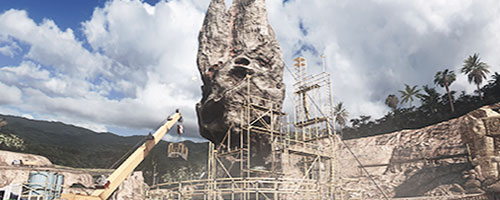 Collision
Medium-sized map located in New York. The action takes place on a crashed cargo ship with shipping containers, vehicles and other debris scattered across the deck.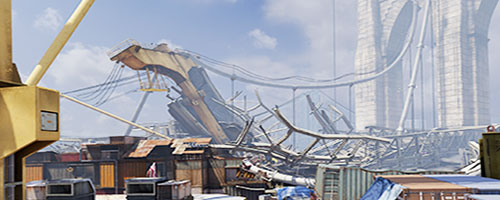 Ripper 2-In-1 Submachine Gun / Assault Rifle
The Ripper can be configured as a short-range SMG or a long-range Assault Rifle. The weapon's SMG / AR mode can be switched on the fly, giving the user a huge tactical advantage.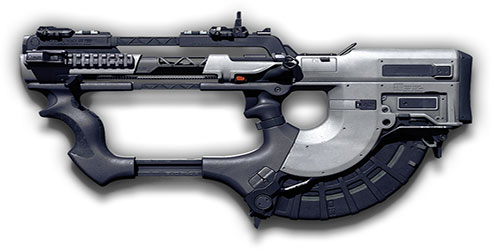 The DLC has 10 new unlockable Extinction mode trophies.
The first COD: Ghosts DLC, Onslaught, offers four new multiplayer maps, two new weapons and the first installment of Extinction's four-part saga called Nightfall. The DLC was released on January 28 for the Xbox 360 / One and one month later on February 27 for the PlayStation 3 / 4 and PC.
Fog
Medium-sized map located next to a fog-shrouded lake inspired by classic horror films. Fog features a dark and eerie campsite, twisting caves and abandoned structures.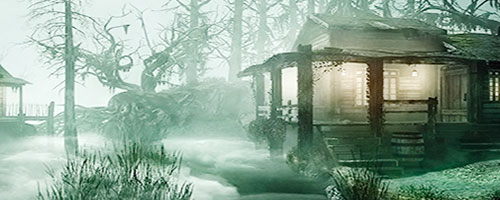 BayView
Small-sized map set on a Californian boardwalk. BayView features fast-paced action with quick engagements mixed with verticality.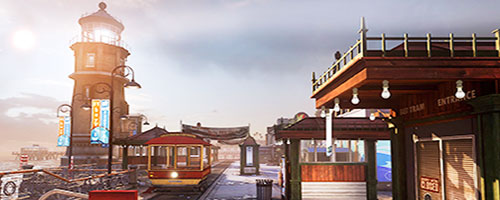 Containment
Medium-sized map that takes place in a war-torn Mexican village. Mixture of abandoned buildings, a poll hall, and a church offer a variety of close-quarter and longer-range engagements.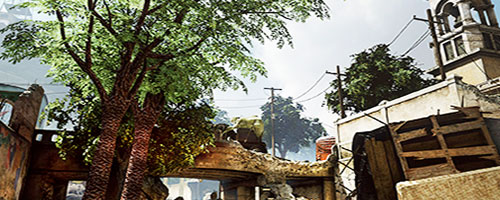 Ignition
Located in a space launch facility with rockets crash-landing into the area. This fast run-and-gun combat map is inspired by Scrapyard from Modern Warfare 2.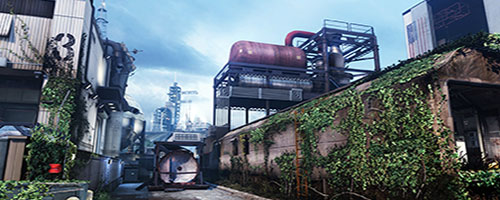 Maverick Assault Rifle & Sniper Rifle
Dual-purpose weapon that can be used either as an assault rifle or sniper rifle. The Maverick AR is fully automatic and deals devastating damage at close range. The Maverick-A2 sniper rifle is semi-automatic with decent fire rate and deadly damage from the waist up.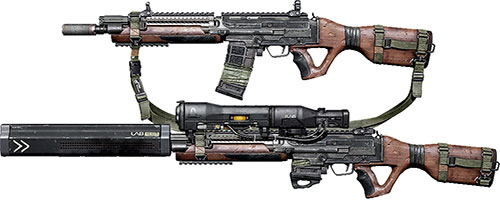 The Onslaught DLC contains 11 Extinction mode achievements for you to unlock.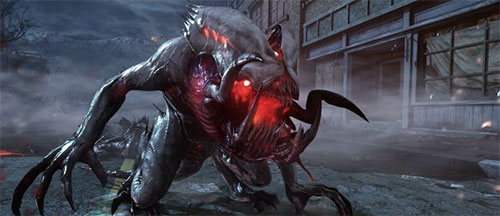 Infinity Ward has released some new information about the classes available in the new Extinction game mode in Ghosts. The new game mode forces players to use anything and everything at their disposal against the alien hordes. Four character classes with different abilities are available to help maximize the team's changes in fighting against the odds.
All four classes (Weapon Specialist, Tank, Engineer and Medic) gain levels as the game progresses, which further improves their abilities.
Weapon Specialist
Tank
Engineer
Medic
The team should consist of a variety of classes, which allows all the different abilities to complement each other - this way you'll stay alive longer.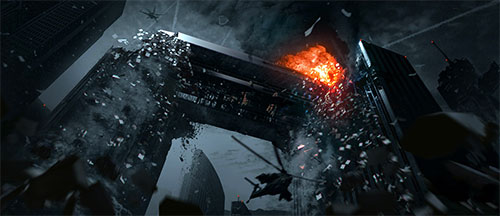 Activision has released the first gameplay footage of the dynamic Free Fall bonus map. Fans who pre-order COD: Ghosts will get the downloadable bonus map with the game - a similar deal is also available for COD: Advanced Warfare.
Free Fall drops you and your teammates into a shattered skyscraper on the brink of collapse. The map features close-quarters combat that's thrown into overdrive as the skyscraper continues to fall during the match.
Checkout the trailer below.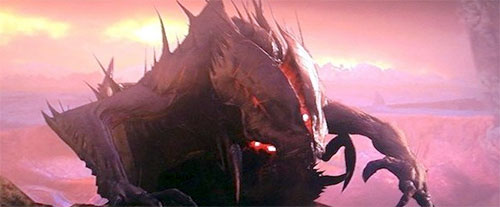 Activision has released a new trailer featuring the "Extinction" alien co-op mode. Extinction is an all new 1-4 player co-op game mode to the Call of Duty series featuring a unique blend of fast-paced survival action, scavenging, base defense and leveling.
Checkout the new trailer below to see how the Extinction mode works.
With Ghosts being released a little over a week from now, the PS4 case cover has been leaked online by someone from the Spanish branch of the GAME retailer. Although the case is in Spanish, you can see that the game will require 49GB of hard drive space, which is almost the full size of a Blu-ray disc.