Free Fall Bonus Map Gameplay Trailer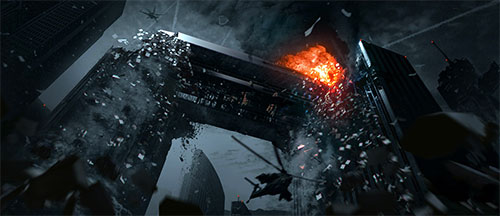 Activision has released the first gameplay footage of the dynamic Free Fall bonus map. Fans who pre-order COD: Ghosts will get the downloadable bonus map with the game - a similar deal is also available for COD: Advanced Warfare.
Free Fall drops you and your teammates into a shattered skyscraper on the brink of collapse. The map features close-quarters combat that's thrown into overdrive as the skyscraper continues to fall during the match.
Checkout the trailer below.