Extinction Class Overview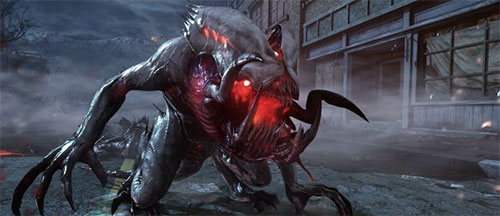 Infinity Ward has released some new information about the classes available in the new Extinction game mode in Ghosts. The new game mode forces players to use anything and everything at their disposal against the alien hordes. Four character classes with different abilities are available to help maximize the team's changes in fighting against the odds.
All four classes (Weapon Specialist, Tank, Engineer and Medic) gain levels as the game progresses, which further improves their abilities.
Weapon Specialist
Tank
Engineer
Medic
The team should consist of a variety of classes, which allows all the different abilities to complement each other - this way you'll stay alive longer.