Devastation DLC
The second DLC pack for Ghosts, called Devastation, features four new unique maps, a hybrid 2-in-1 weapon and the second Extinction episode called Mayday. Devastation was released on April 3 for the Xbox and May 8 for the PlayStation and PC.
Behemoth
Takes place in Columbia on a massive excavation vehicle. Behemoth is a small-sized map with narrow paths and multiple levels; the map offers great flanking opportunities for players.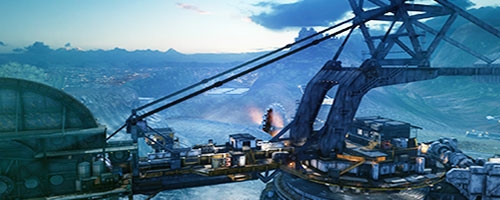 Ruins
Takes place in a Mayan ruin located next to a volcano on the brink of eruption.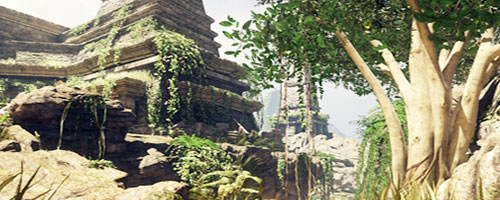 Unearthed
Small map situated in the heart of an alien dig site. Unearthed's design has been heavily influenced by Dome, a Modern Warfare 3 fan-favorite.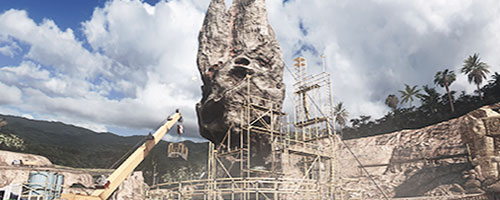 Collision
Medium-sized map located in New York. The action takes place on a crashed cargo ship with shipping containers, vehicles and other debris scattered across the deck.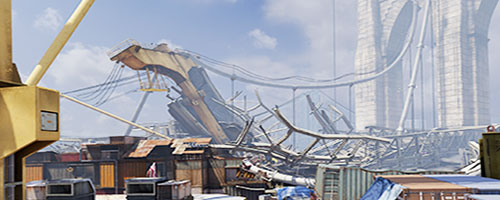 Ripper 2-In-1 Submachine Gun / Assault Rifle
The Ripper can be configured as a short-range SMG or a long-range Assault Rifle. The weapon's SMG / AR mode can be switched on the fly, giving the user a huge tactical advantage.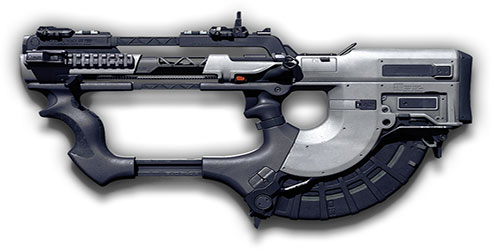 The DLC has 10 new unlockable Extinction mode trophies.