Ghosts PS4 Version Confirmed To Be 1080p, Xbox One 720p?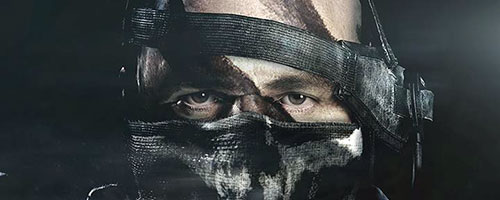 The PS4 version of Ghosts has now been confirmed to be running at full 1080p HD via various sources, but the Xbox One version might be running below that due to console limitations - it's left to be seen if the next COD game (Advanced Warfare) will be able to overcome these problems.
Sony's PlayStation Store is currently listing "1080p HD Video Output" for the digital PS4 version and a few days ago Scott Lowe, from IGN, tweeted that their Ghosts Squads Mode coverage is from the PS4 version at 1080p. Adam Boyes, Sony's Publisher & Developer Relations, has also confirmed at the Brazil Game Show that COD: Ghosts is native 1080p on the PlayStation 4.
Rumors have now started that the Xbox One version of Call of Duty: Ghosts is running at 720p since some first-party games, like Ryse, have been confirmed to be below 1080p. Albert Penello, Microsoft's Director of Product Planning, tweeted a few days ago that the Xbox One version looks great, but he didn't confirm or deny if the game is running at 720p.
Albert Penello: "I've seen COD: Ghosts running on Xbox One. It looks f'n amazing. Wait for real footage, then judge for yourself."
After that it gets interesting; Penello revealed on NeoGaf yesterday that he contacted the Xbox third party relations executive about Ghosts' Xbox One resolution, but he was just replied back that "you don't need to know".