Call of Duty: Ghosts Launch Trailer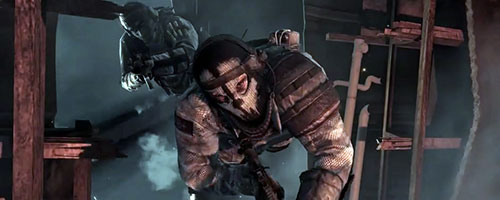 The Launch Trailer for Ghosts has now been officially released. The trailer was leaked a few days ago by Steam and since then Activision has been taking down the video from every website they could find.
Outnumbered and outgunned, but not outmatched. Call of Duty: Ghosts takes players to a world altered by a devastating mass event. Following an elite squad of soldiers known as the "Ghosts," lead the fight back against a newly emerged global power.
The trailer features new singleplayer campaign footage with Eminem's latest "Survival" song. Check out the trailer below: