Ghosts On Track To Be The Most Pre-Ordered Title Of The Year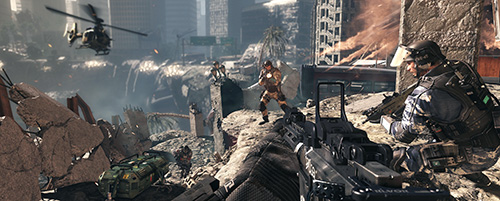 Last month Eric Hirshberg, Activision Publishing CEO, said that Call of Duty: Ghosts' pre-orders were well below the record-setting pace of Black Ops II due to the next-gen console transition. Although Ghosts might not sell as much as BO2 did last year, GameStop's senior vice president of merchandising revealed in a press release that the game isn't doing that bad after all:
Bob Puzon: "We look forward to celebrating the worldwide November launch of this great game [Call of Duty: Ghosts] that is on track to be the most pre-ordered title of the year."
With big titles such as Grand Theft Auto V and Battlefield 4 coming this holiday, it's a real surprise that Call of Duty is still able to keep dominating the sales charts.