COD: Ghosts Will Have Co-Op ... Of Some Kind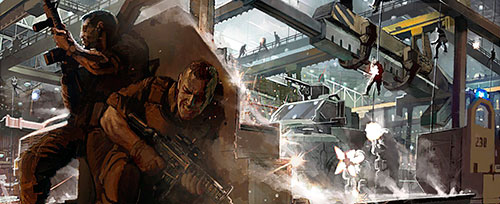 When it comes to co-op, Treyarch's Zombies mode has been the talk of the town with every game they release, but Infinity Ward has been stepping up their game with their Spec Ops mode since Modern Warfare 2. To date, nothing has been revealed about the co-op mode that Ghosts will have, but luckily new information has surfaced.
Candice Capen, Infinity Ward's Community Coordinator, was asked via Twitter if the Spec Ops mode was returning in Ghosts:
Candice Capen: "We'll have a cooperative mode of sort, but we're not announcing it yet and I've no clue when/if we will"
It's left to be seen what Ghosts will have to offer in the co-op department, but that will have to wait for a while, since Infinity Ward itself doesn't know. Since Capen wouldn't confirm or deny the Spec Ops mode, it's safe to say that it has been left out and something new has taken its place.