First Map DLC Revealed: "Free Fall"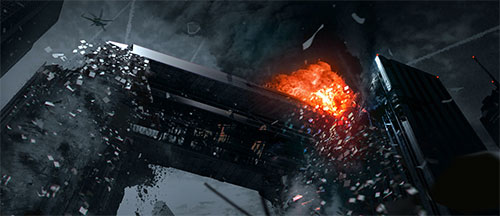 With last year's Black Ops II having the NukeTown 2025 as a pre-order bonus, it comes as no surprise that Ghosts will also be getting a similar bonus. The Free Fall DLC is available on all platforms and to anyone who pre-orders the game at participating retailers.
Like many of the games maps, Free Fall will feature dynamic events. In this case the map is set on a shattered skyscraper on the brink of collapse. The skyscraper continues to fall throughout the match and with every drop the shockwaves cause further destruction, which constantly changes the paths and chokepoints. This all happens in real-time - players need to adjust on the fly "or else".